Treat your 2-year old to toys that will keep them guessing. If you've found yourself wondering - what do I get for a two year old? We've made it easy to find popular toys from every category that are sure to surprise and delight. Here's our picks for 2nd birthday gifts right at your fingertips!
Activity Toys
Let's roll, stack and dance our way through play. Activity toys offer sensory, motor, and cognitive stimulation to keep your little explorer entertained. These top picks for 2nd birthday gifts will keep them guessing - musical instruments, a magnetic stacker, a push cart and more.
Push it along or sit and play for a while. This cart has it all - activities, storage and easy-rolling wheels.
Shop Owl Push-Cart
Blast off into magnetic stacking playtime! Each disk is magnetized for added complexity and learning fun.
Shop Wood Stacker Rocket

Why We Love It
Musical Diego Dino
Perfectly sized for toddler play, encourages musical exploration and doubles as room decor. Need we say more?
Shop Musical Diego Dino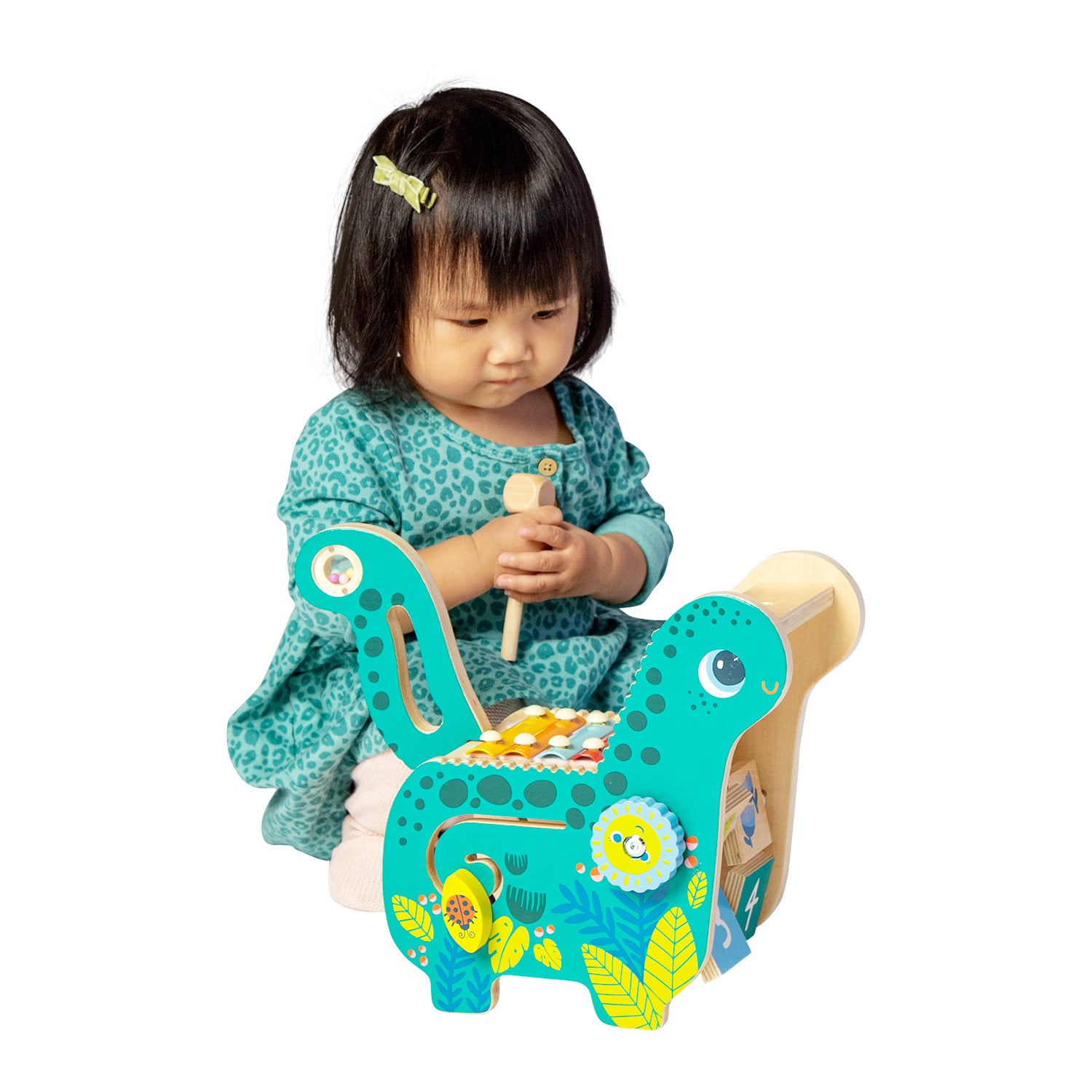 Nurturing Play
Imaginative role play encourages social emotional learning, and language development. Give them a gift that provides a caring companion for playtime or encourages them to take care of their favorite dolly. These popular picks make for excellent 2nd birthday gifts for boys and girls alike!
Our Favorites
Raise your tentacle if you're an octopus fan! A super soft pal ready for cuddles, snoozing and adventure.
Shop Octopus Coral